Public Works
The Public Works Director's responsibilities include coordinating the activies and supervising the operations of the Waste Water, Water, Street, Cemetery, Purchasing, Maintenance, Building & Grounds, Safety, and Code Enforcement departments.

Public Works Director: Wade Phillips
publicworks@cityofharrison.com
Assistant: Ellen Hall
deptsec@cityofharrison.com

Physical Location: 303 N Third Street
Mailing Address: P O Box 1715, Harrison, AR 72602

Phone: 870-741-3434
Fax: 870-741-0318
Hours are 7:30 a.m. to 4:30 p.m.

***
Fluoride Policy
As of July 15, 2015, Carroll-Boone Water Systems has added fluoride to their water supply. The City of Harrison purchases our water from Carroll-Boone. See link for the Arkansas Department of Health's policy on fluoride in water systems.
***
2016 Annual Drinking Water Quality Report
http://www.healthy.arkansas.gov/eng/ccr/062.pdf
***
(2/8/16) Public Service Announcement:
Lead In Drinking Water?

(Click on link above or on website: www.cityofharrison.com for more information.)
But to highlight the main points:
Typically the primary source of lead in drinking water is corrosion of household plumbing, not your water source. See Clean Water Act at http://www.epa.gov/dwstandardsregulations/section-1417-safe-drinking-water-act-prohibition-use-lead-pipes-solder-and
There is NOT a "Boil Order" for anyone on the Harrison Water source. Boiling will not remove lead.
If you would like to test your household, a test can be obtained and sent to American Interplex at 501-224-5060.

For effects of lead, call AR Dept of Health at 800-235-0002 or see: www.epa.gov/lead.


For more information, call the Water Construction Dept of Public Works at 741-6382.
Testing at both the customer tap and directly from the water system helps us determine the source of the elevated levels that we have seen. Because no samples taken directly from the water system even approach the 15 ppb action level, a current belief is that the source of elevated lead levels found at some taps is pluming materials.
One of the most important factors to consider with regard to lead in drinking water is the age of plumbing. Homes and buildings built before 1986 that have not had plumbing updated are most at risk for elevated lead levels. This is because lead solder was commonly used in plumbing prior to changes to the Clean Water Act in 1986. The 1986 revisions also limited the amounted of lead in other plumbing materials as well (i.e. metal pipe, fixtures, etc.) but eliminating lead solder was by far the effective part of the revisions.
Also, the links below are helpful resources regarding lead in drinking water and lead in general. They provide information on how lead can enter drinking water and what consumers can do if they are concerned.
http://www.cityofharrison.com/plugins/show_image.php?id=525
http://www.epa.gov/your-drinking-water/basic-information-about-lead-drinking-water
http://www.epa.gov/lead/learn-about-lead
http://www.cdc.gov/nceh/lead/tips/water.htm
Copies of the City's 2013 and 2014 CCR's (Consumer Confidence Reports) can be found at the following link: http://www.cityofharrison.com/press_view.php?id=39
We will be implementing a corrosion control treatment process later this year that will prevent lead from leaching into the water from plumbing materials (or really any other source that could be out there). It is a fairly simple treatment that is used by water systems across the country and over 40 systems in Arkansas.
As a side note (since these reports also include copper figures), all testing for copper shows water in the City's pipes and at the customer taps to be in compliance with the Clean Water Act as well as the Lead & Copper Rule.
Please do not hesitate to contact us should you have questions or need additional information.
***
The City of Harrison has adopted the following codes:
For more information see: https://www.floodsmart.gov/floodsmart/

Will it Flush? Watch this video: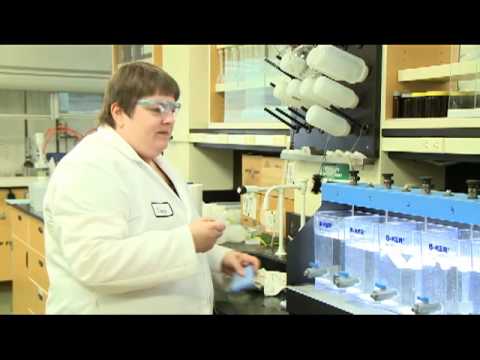 ***